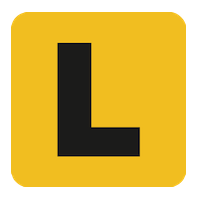 Learning to drive is an essential skill that can be intimidating for many individuals. With the help of driving schools, learners can get the guidance, driving experience and support they need to become confident drivers. However, managing the logistics of driving lessons can be time-consuming and frustrating for both learners and professional driving instructors. This is where driving school booking software comes in, this article explains the comparison between traditional bookings and online. as it simplifies the process of scheduling and managing driving lessons. In this article, we'll explore how a learner can use driving school software to their advantage.
Finding the right driving school
The first step to using a driving school booking software is to find the right driving school. Now you know the road rules and have your learner's Licence it's time to get practical experience and build your required driving hours. Most driving instructors have an online presence, and a few offer online booking systems. The driving school booking software can help learners find the right school by offering various filters, such as location, type of lesson, cost, and driving instructors. Learners can view the profiles of different driving instructors and read reviews from previous students, which can help them make an informed decision about which school to choose.
Booking driving lessons
Once a learner has found the right driving school, they can use their booking software to schedule driving lessons at a time and date that suits them. Booking software makes it easy to view available time slots, and learners can choose the time and date that works best for them. Additionally, the booking software can send reminders to learners before their lessons, reducing the chances of a missed appointment.
Managing driving lessons
As learners progress through their driving lessons, they can use the driving school booking software to manage their appointments. The software allows learners to view their upcoming lessons and to reschedule or cancel lessons if necessary. This can be especially helpful for individuals with busy schedules, as they can easily make adjustments to their lesson plans without having to call the driving school.
Easily book Group driving lessons 
Another benefit of using booking software is the ease of booking for classes, courses, and group events. While many learners may prefer to take individual driving lessons, some may prefer the social aspect and cost savings of group classes. This can help driving schools attract a wider range of learners and expand their customer base. With a good scheduling management system, driving schools can easily manage group bookings and provide an efficient and organised experience for both learners and instructors.
Payment and invoicing
A good driving lesson booking platform can also be used for payment. Learners can pay for their lessons online, and the software can generate bookings confirmations with a Tax invoice  for each transaction. This can help learners keep track of their expenses and simplify the process of reimbursing any costs associated with their driving lessons.
In conclusion, finding a school that has an online booking system can be a valuable tool for learners who want to streamline the process of scheduling and managing their driving lessons. Whilst there is significant financial benefits for driving schools. The software offers various features that can help learners find the right driving school, schedule lessons, manage their appointments, track progress, and pay for their lessons. By using a driving school booking software, learners can focus on what really matters – learning to drive and becoming safe, confident drivers.