Revenue increases of 35% within the first 3 months of implementing the online golf lesson booking system is a typical outcome for a golf professional moving from a paper-based system to real time online platform.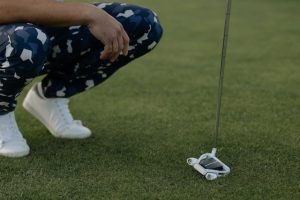 With the rise of the internet and mobile devices, more and more instructors and golf courses are turning to online booking systems to make reservations for golf lessons and clinics. The use of online golf lesson booking systems can significantly increase revenue for coaches by providing greater accessibility and visibility for students.
One clear benefit of the online booking process is the ability for students to access the booking system at any time. With 24/7 booking accessibility, students can easily book lessons at their convenience, which can lead to an increase in bookings and revenue. The nature of taking online direct bookings also avoids human error and double bookings. Furthermore, an online booking system allows coaches to reach a wider audience, potentially increasing their customer base and revenue.
The Power of cross-promotions
Another benefit of online booking is the ability to implement a wide variety of upsells and cross-sell. For example, coaches can offer packages or bundle deals to students, which can increase revenue. Additionally, online booking systems can track customer purchase history and suggest additional products or services that might be of interest to the customer.
Better Communications
An online booking system also helps to improve customer engagement and communication. The system can enable coaches to send automated reminders and confirmations to students, which can help to increase attendance and reduce no-shows. This improves overall customer satisfaction, and your marketing efforts and enhances the relationship between the coach and the student.
Halving admin time (and cost)
Online booking systems also enable coaches to automate payment processing which can save a lot of time and reduce administrative costs. This not only improves efficiency but also allows coaches to focus on their main job which is coaching.
Informative Data = informed decisions
One of the most significant benefits of online booking systems is the ability to track and analyze customer data. This information can be used to identify patterns and trends in customer behaviour, allowing coaches to make more informed decisions about pricing, promotions, and other strategies to boost revenue. For example, coaches can use data to identify the most popular times for lessons and adjust their pricing accordingly.
Improved Marketing Campaigns
By analysing customer data, coaches can identify key demographics and tailor their marketing efforts to reach those specific groups of people.
Most systems also provide links that can be posted on Facebook, email marketing, Mobile App and paid campaigns that provide direct access to the booking platform.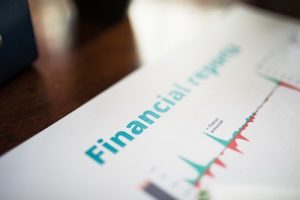 In conclusion, the use of an online golf lesson booking system can significantly increase revenue for coaches. With greater accessibility, automation, and visibility, coaches can run more beginner classes, increase bookings, and reduce administrative costs. Additionally, the ability to upsell and cross-sell, as well as improve customer engagement and communication, can further boost revenue. The use of an online booking system is an excellent way for golf coaches to streamline their business and tap into a wider audience, ultimately leading to increased revenue.
Golf Professional should optimise their website and digital assets and leverage the advantages of online booking systems to enhance their earnings and give clients a more satisfying experience.